With the coolest sunglasses you can tame the hot Florida sun! Stop in to Eye Catchers Optique and browse our collection of quality sunglasses!
Whether your sunglasses are an aid to clear vision or a fashion accessory, let us help you select the perfect pair of sunglasses that will give you protection from the sun and a crisp view of the world you're moving through! Try on a pair of polarized sunglasses and you will instantly see how they eliminate blinding glare.
Four Good Reasons to wear sunglasses:
UV Protection – The sun's UV radiation can cause cataracts. It can also contribute to macular degeneration and numerous other eye disorders.
Skin cancer – Wearing sunglasses protects the sensitive skin around the eye from the harmful radiation that contributes to skin cancer
Glare – that blinding light that comes off reflective surfaces like the ocean, road or the hood of a car.
Light Adaption – Bright light affects the ability of the eye to quickly adapt to lower levels of light when going from outdoors to indoors
Ask us about our sport specific sunglasses for golf, fishing and cycling. On the highway, the ocean, the beach, the golf course or the ball field get a crystal-clear view at all times.
Sunglasses in our selection include: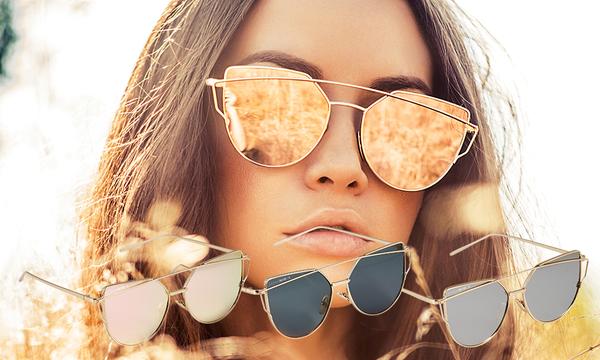 Maui Jim
RayBan
Costa
Bolle
Salvatore Ferragamo
Persol
Oliver Peoples
Fred
Dita
IGreen
Trina Turk
Lafont
Etnia Barcelona
O Six
Marc Jacobs
Silhouette
Tom Ford
Tag Hauer